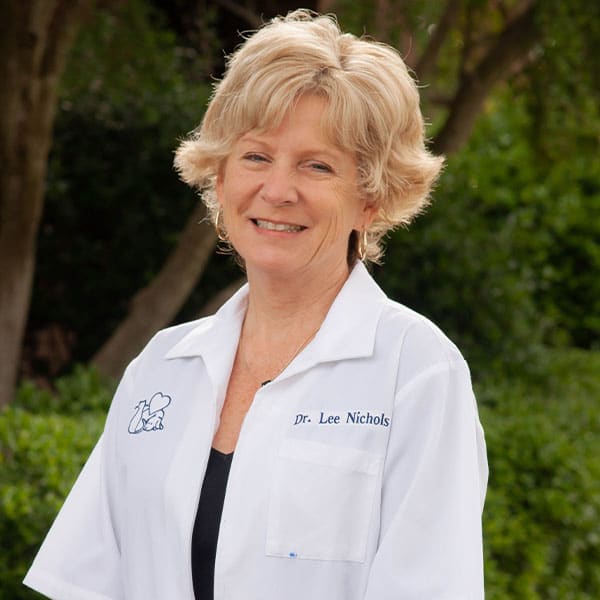 Dr. Lee Nichols-Russell
Dr. Lee Nichols was born and raised in Jackson, Tennessee. 
She received her Bachelor of Science as well as her Doctorate of Veterinary Medicine from the University of Tennessee-Knoxville. She has been practicing veterinary medicine in Jackson at Jackson Animal Clinic and North Madison Animal Hospital since 1989. Dr. Nichols likes helping dogs and cats with complex medicine cases, dental diseases, and soft tissue surgeries. 
She has three grown children, a daughter-in-law, a son-in-law, two golden doodles, and two tuxedo cats. In her free time, she enjoys being outdoors, whether it be working in the yard or hiking and going to the lake.