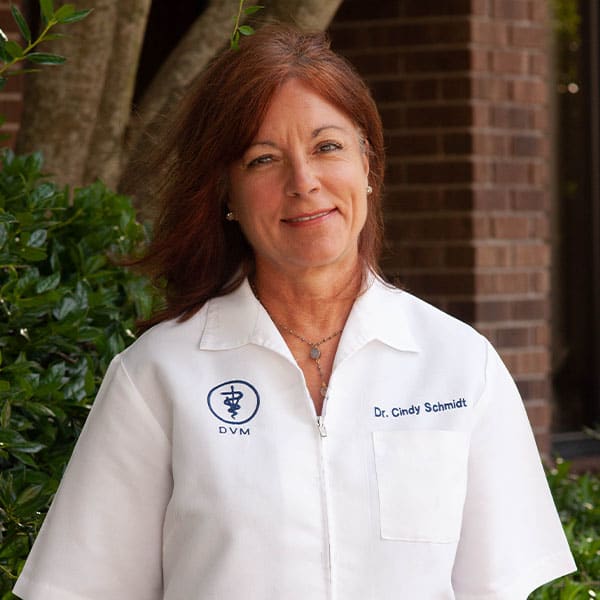 Dr. Cindy Schmidt
Dr. Schmidt has been a part of the Jackson community since 1991.
She completed her DVM from The University of Tennessee College of Veterinary Medicine in 1998 and joined Jackson Animal Clinic soon after graduation. Dr. Schmidt earned her bachelor's degree in Nursing from Loma Linda University in 1983. While practicing small animal medicine, she has a special interest in exotic and avian medicine.
She is married and has two adult sons. When not working, Dr. Schmidt enjoys flower farming, backpacking, bicycling, reading, and knitting.